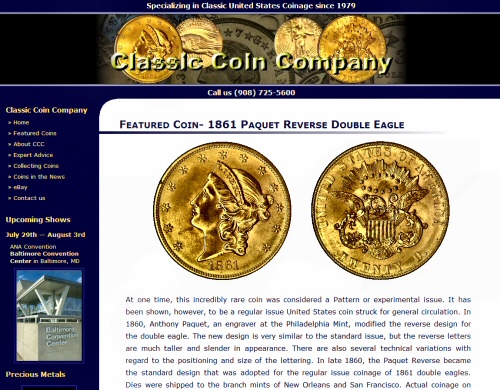 Objective
Classic Coin Company had not updated their website since 2003, and wanted a more modern design done as quickly as possible.
Solution
Redid banners with new photography, developed a sitewide style to enhance the overall professional feel of the site, and hand crafted the code from scratch with clean, validating XHTML and CSS. Site redesign was complete and ready for evaluation in less than a week.
A year later, the client asked to be able to modify site content on their own, and take orders via Paypal alone. I installed a baseline shopping cart in order to facilitate this.
Skills exhibited
Site design and banner graphics
XHTML/CSS coding
PHP framework for displaying featured coins (1st iteration)
Shopping cart setup and customization (2nd iteration)